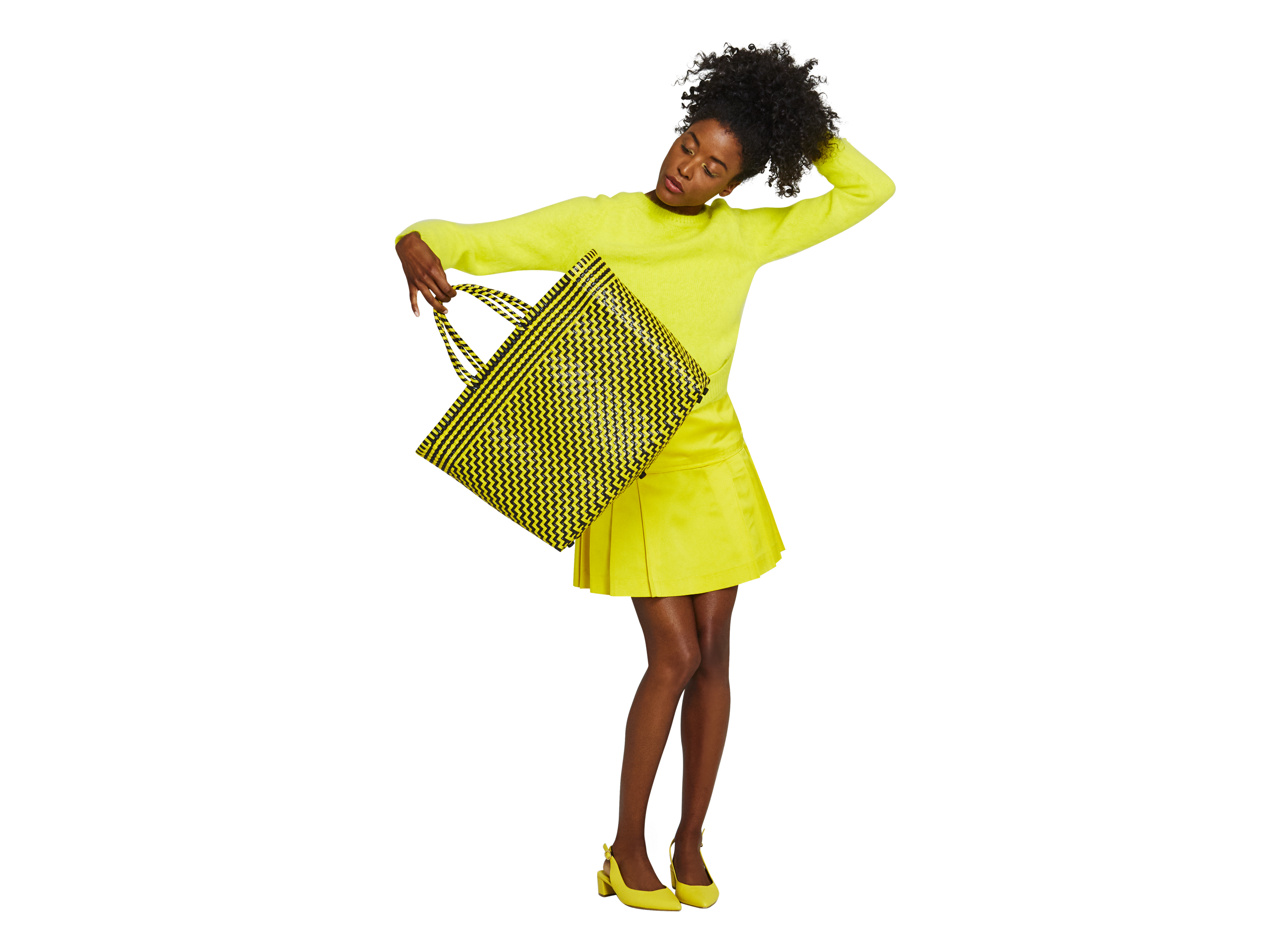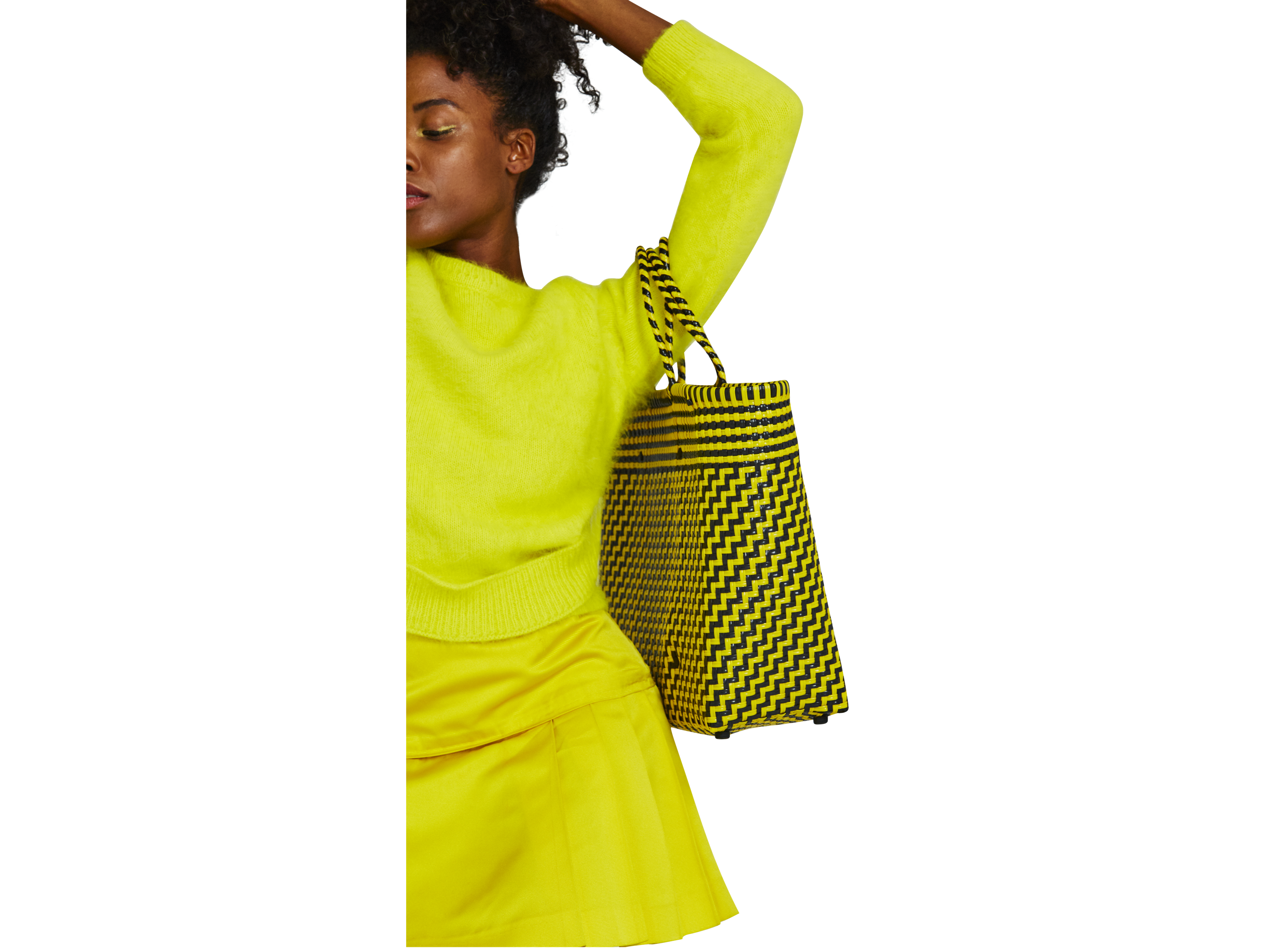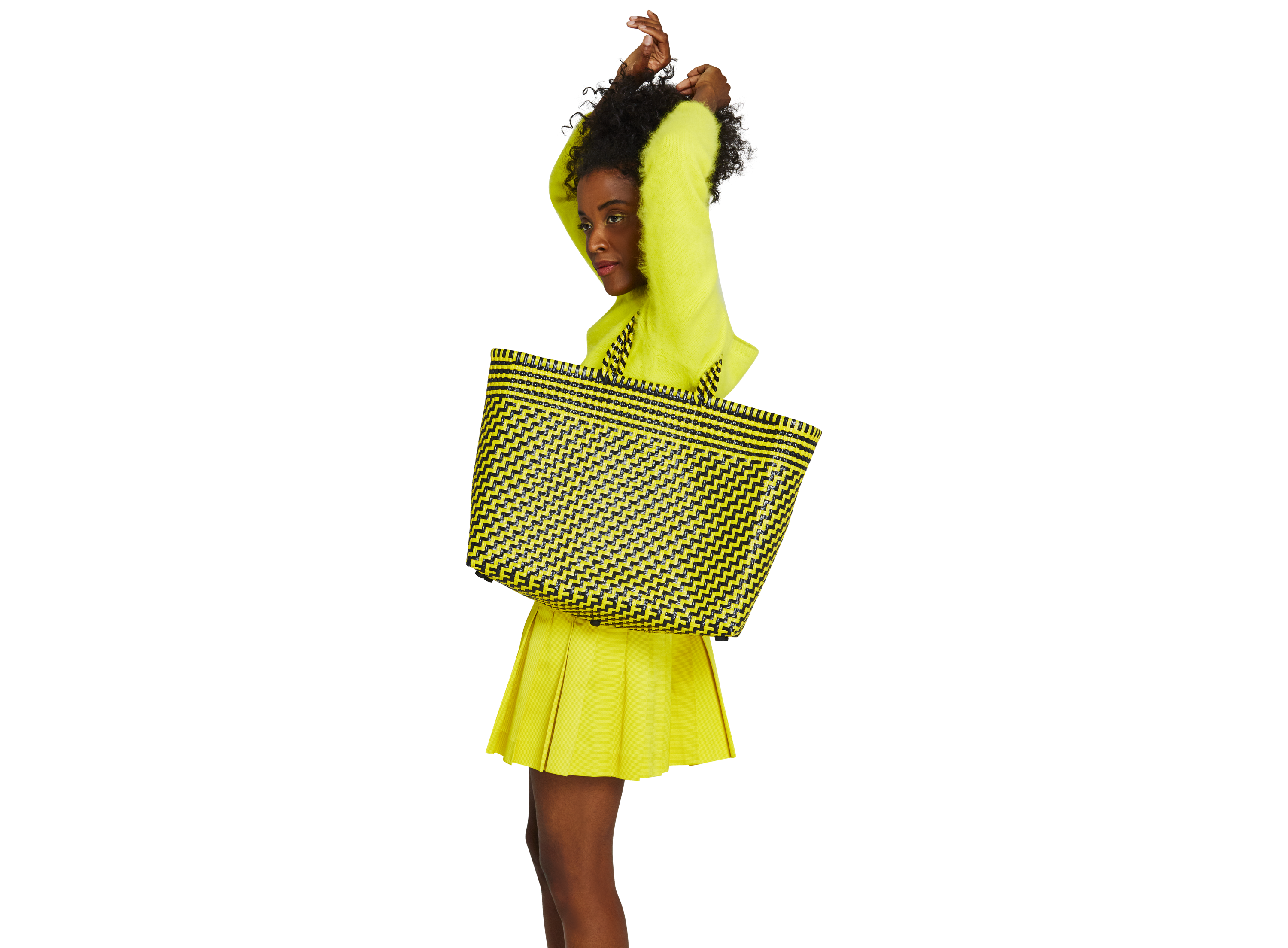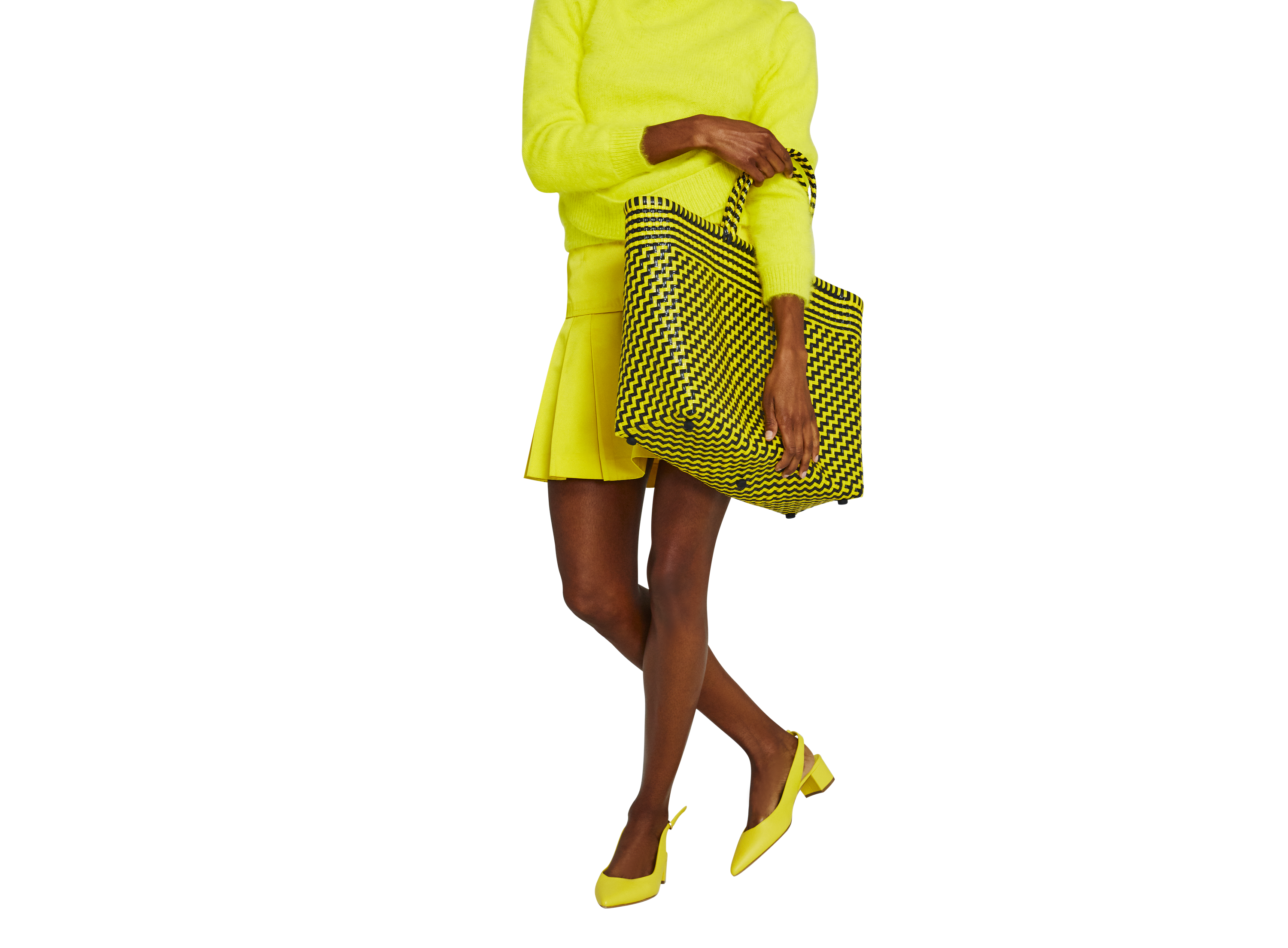 TRUSS LARGE TOTE in YELLOW
The Large Tote takes 3 days to weave and is then finished with a leather pocket and the rubberized hardware at our all-women workshop in Oaxaca. Fun fact: the totes, in fact most TRUSS products, are made with one single string of plastic that is fused together when changing colors, this means the tote is super strong and almost indesctructable. Also important, the straps are long enough to fit over your shoulder!
Proceeds from your purchase aids in the development of artisan communities in Mexico and our work with the women's education foundation Fondo Guadalupe Musalem.
Body size: 18.9'' x 12'' x 5''
Handle drop: 5.5''
100% polyethylene body
100% bovine leather
Double plastic handles
Interior leather pocket
Rubberized nickel button snap closure & bottom studs
Unlined