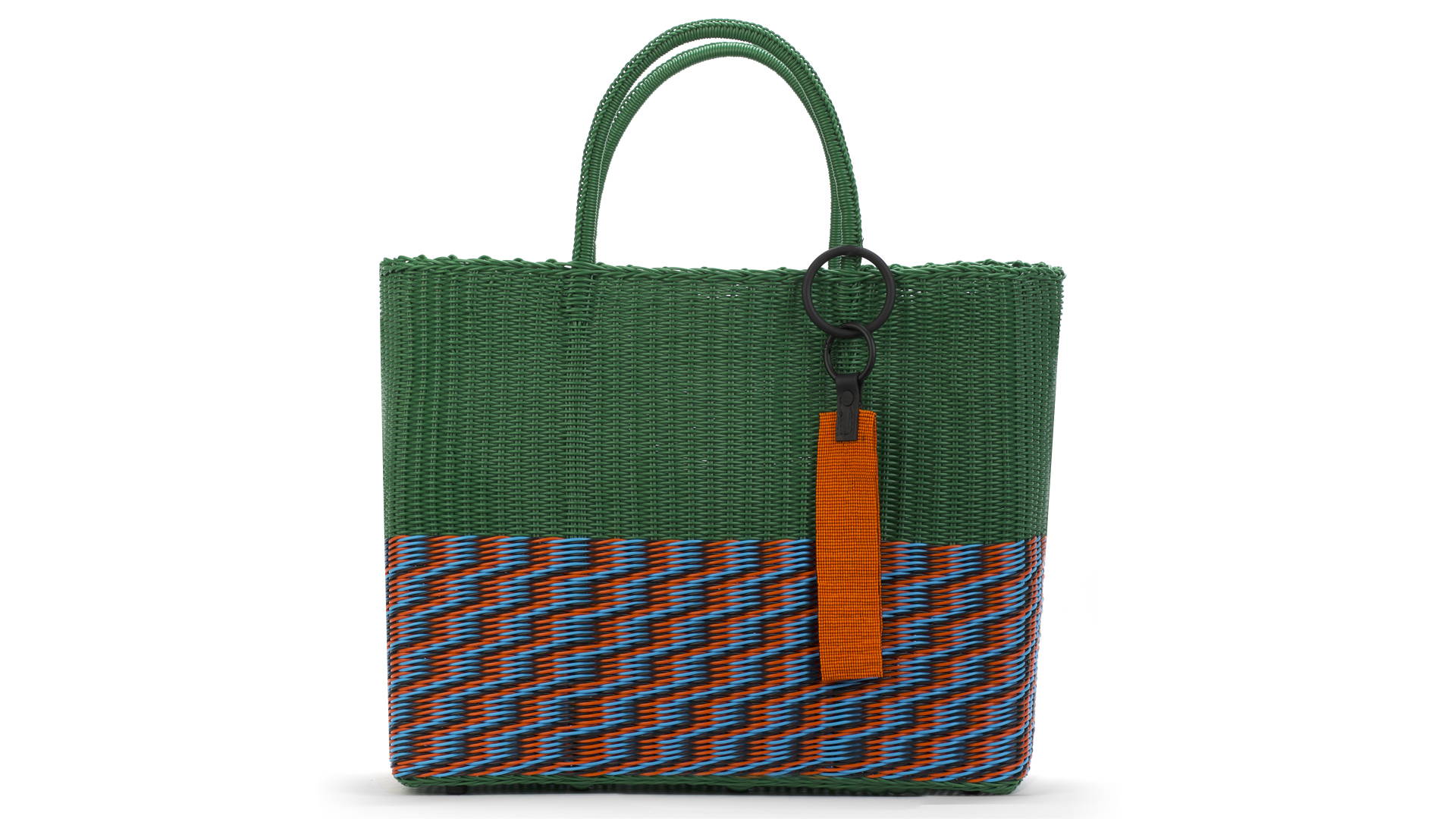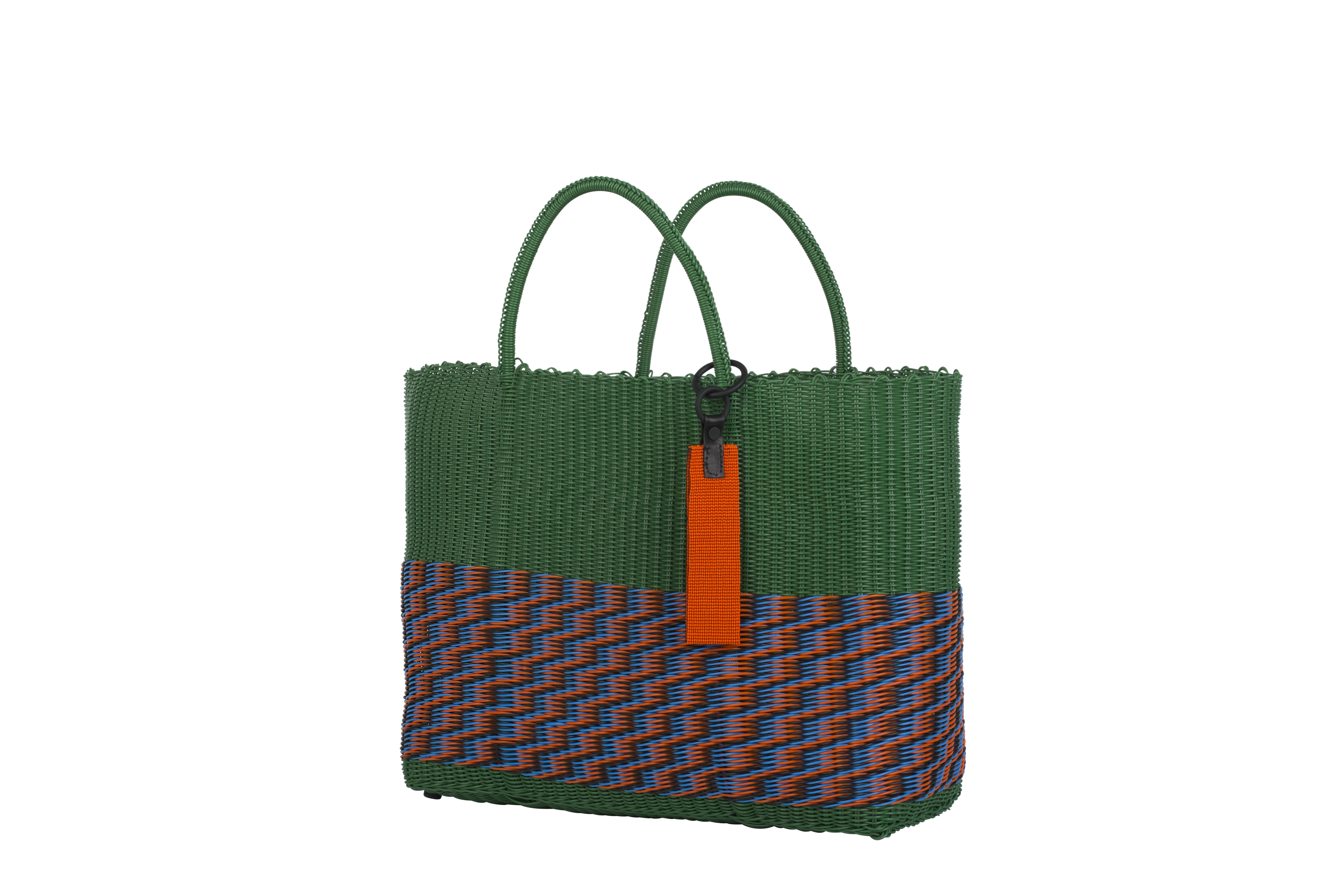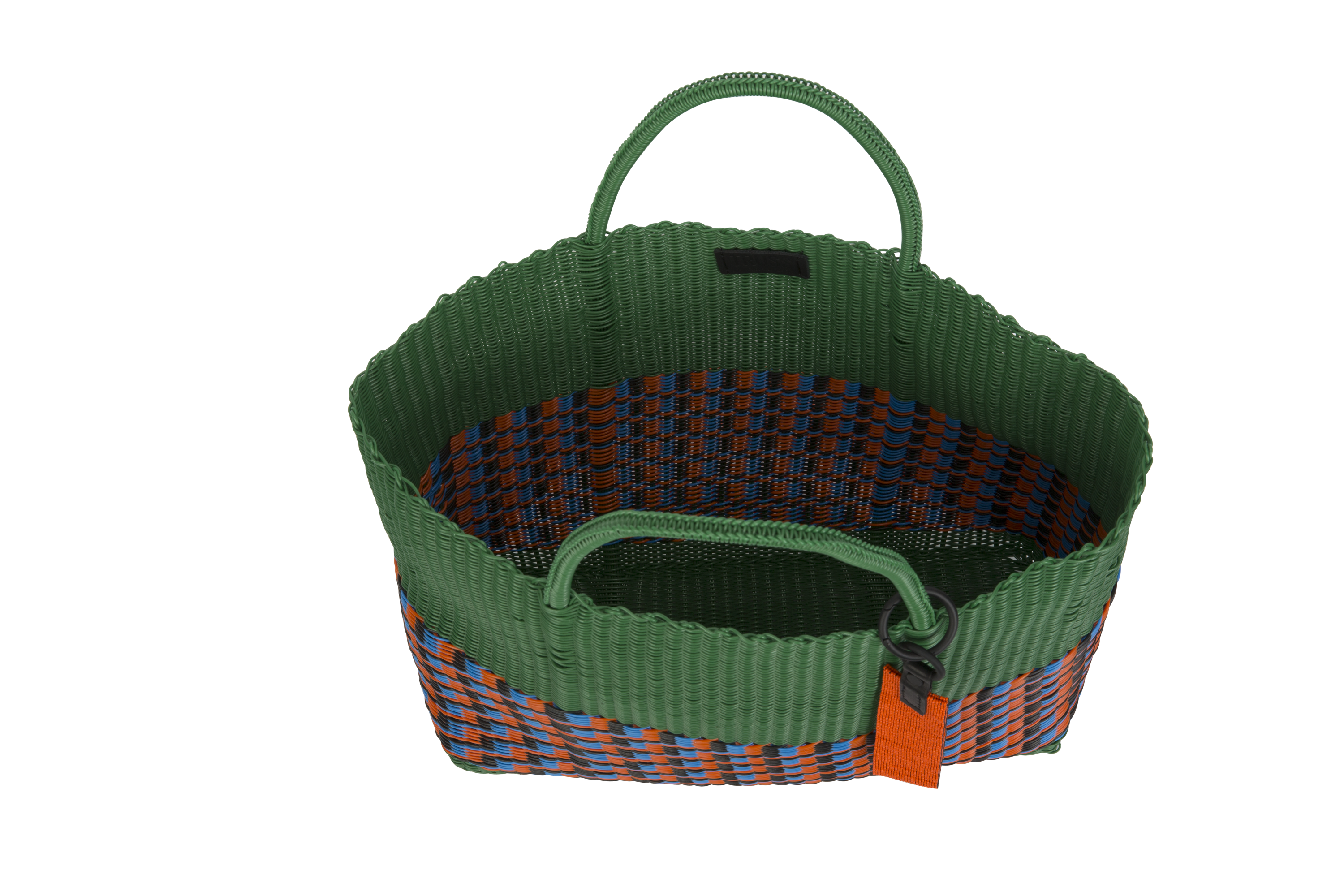 TRUSS LARGE TOTE BAG W/BEAD KEYFOB in GREEN
Our newest over-the-shoulder tote style uses a tube-like plastic to create a super-sturdy tote. And for that little extra something-something, each tube weave tote comes with a bright orange chaquira glass bead key fob that detaches from the straps of the bag. Each bead strap has been hand-beaded by artisans of the Huichol community of Northern Mexico.
This style is unique to TRUSS and takes 3-4 days to weave and assemble by artisans in Mexico.
Proceeds from your purchase aids in the development of artisan communities in Mexico and our work with the women's education foundation Fondo Guadalupe Musalem.
Handwoven Plastic body with integrated braided plastic handles.
Hand beaded detachable key fob. No closure, unlined, waterproof. Protective bottom feet.
All components are hand assembled in Oaxaca, Mexico.
TOTE SIZE:
16.5" X 12.5" X 6"

HANDLE DROP:
5"

GLASS BEAD KEYFOB MEASURES 11.8" x 4"
Weight: 1.35kg