TRUSS founders Elise Durbecq and Gillian Tozer met in 2013 while working at Opening Ceremony in New York. Born in Mexico City and Melbourne, respectively, the pair quickly decided that they wanted to work on a creative project together—one that combined their mutual values of beautiful design, beverages, and importantly, positive social impact, focusing primarily on the education and empowerment of women.
While on vacation in Oaxaca, a (magical) city where Elise spent much of her childhood, they spotted the traditional handwoven totes at the local market. Excited by the bright colors and beautiful construction of the bags, the more Elise and Gillian learned of the bags' woven technique and the communities who made them, the more their little project together became apparent.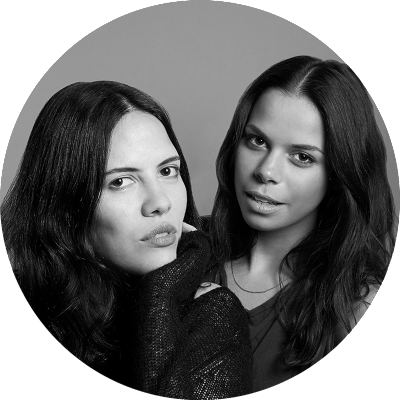 The first season of TRUSS was a curated collection, created alongside the women in the marketplace. Since this time, Elise and Gillian have continued to expand upon the artisanal traditions of Mexico, taking what was once a simple market to tote to a beautifully designed object.
TRUSS currently has over 18 styles—ranging from nighttime accessories to oversized luggage totes—and combines the work of a large artisan network spanning Oaxaca State, Leon in Guanajuato, and with the Huichol community of Northern Mexico.
TRUSS prides itself on being a conscientious support system within the Oaxacan weaving community—something the founders have worked hard to build and maintain over the past four years. We value the preservation and growth of Oaxaca's artisanal trade, and believes this endemic skill set has a place in the global luxury market. Supporting the continuity of the artisanal trade is imperative in keeping their communities afloat.
IIn addition to this, TRUSS donates to the women's foundation Fondo Guadalupe Musalem and their work to educate and empower young Oaxacan women. Fondo Guadalupe Musalem's goal is to ensure education for indigenous girls with underprivileged backgrounds, who have demonstrated a high commitment to their education.
CONTACT US
Press inquiries: hello@trussnyc.com
Wholesale inquiries:  cbennett@goodsandservicesnyc.com