For the Fall/Winter 2017 campaign, TRUSS partnered with Brooklyn-based artist Martine Gutierrez, as part of her ongoing project Indigenous Woman: an imagined magazine dedicated of the celebration of Mayan Indian heritage, the navigation of contemporary indigeneity, and an ever-evolving self-image.
Working to convey her own fluid identity—one that falls between the gender and ethnicity binaries—within a glossy magazine format, Gutierrez subverts beauty standards, raising questions about inclusivity, appropriation and consumerism.
Through Indigenous Woman, Gutierrez exercises a commitment to elevating the beauty and artistry of Guatemalan crafts and textiles, both preserving traditional representations of dress, and decolonizing what we have come to accept as indigenous traditions in Guatemala. The project simultaneously explores Gutierrez's personal narrative and heritage as a bi-racial, Latin trans woman.
In the practice of full autonomy, all photography, modeling, styling, makeup, hair, lighting, graphic design, product design, and writing has been executed solely by Martine Gutierrez. TRUSS features as an "ad placement" within the magazine.
About the Collection:
Static: A response to the inundation of media noise throughout 2016. Pulling away from the white and bright colors of Spring/Summer and Pre-Fall, the collection uses a lot of black, purple, fuchsia, and yellow in thin and thick vertical stripes. The overall affect is like that of a static television screen or white noise.
New styles include the Le Sac Mini, the nighttime version of the Le Sac from Spring/Summer 2016 and is offered in purple/pink and purple/yellow stripe, as well as black/white stripe made exclusively for Barneys New York.
FW17 also sees the introduction of the leather handle small cross-body, medium, and large totes in soft and raw edges.
The collection will be available August 2017 at Barneys New York at all locations, Lane Crawford Hong Kong & China, Pilot & Powell in New Orleans, TNT Australia, Alchemy Works in Los Angeles, Edition in Oslo, River and Raven Copenhagen, Nue in Copenhagen, The Webster in Miami.
About Martine:
Martine Gutierrez (b. 1989) received her BFA from the Rhode Island School of Design in 2012. The Brooklyn-based performance artist draws from eclectic media, acting as subject, artist, and muse, documenting her personal metamorphosis into various imagined roles.
Through the transformation of physical space and composed self, Gutierrez investigates identity—both personal and collective. Interested in the fluidity of relationships and the role of genders within them, she employs mannequins as her counterparts to explore the diverse narratives of intimacy. Martine is represented by RYAN LEE gallery in New York.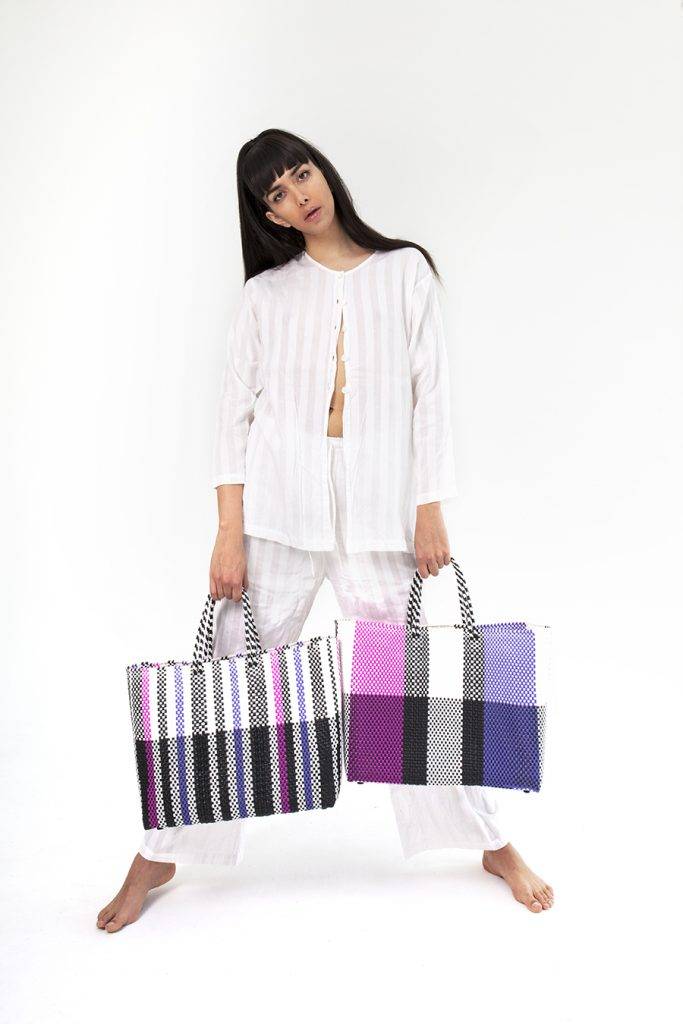 ---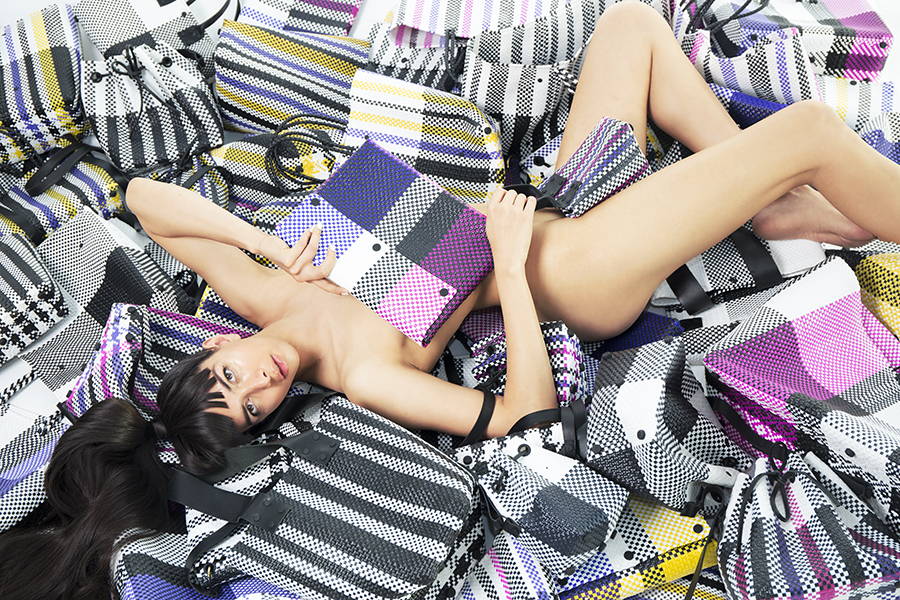 ---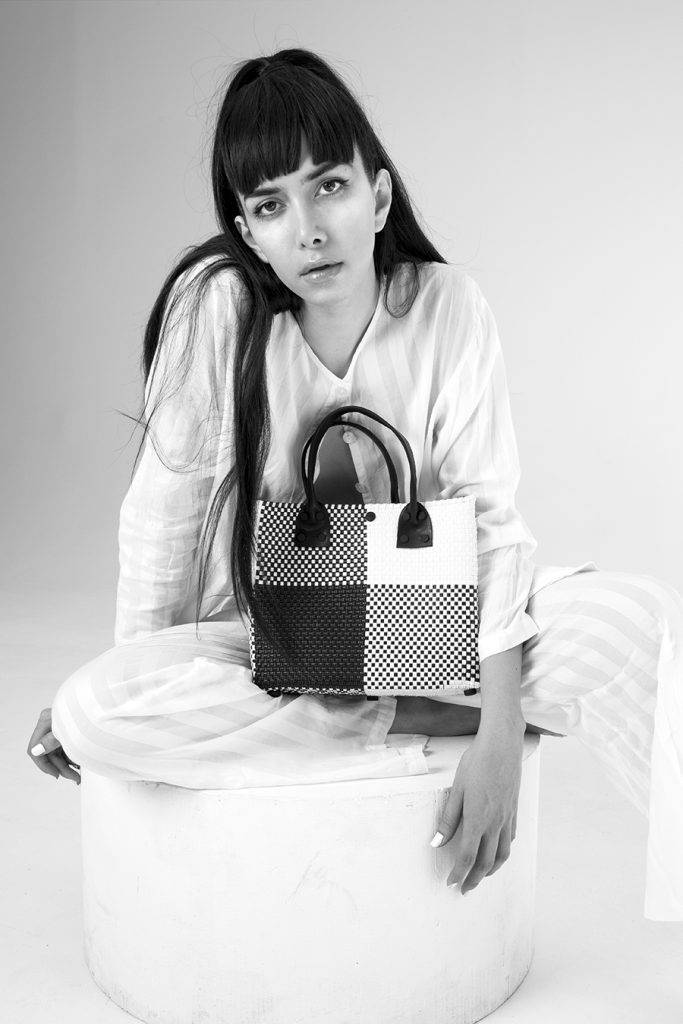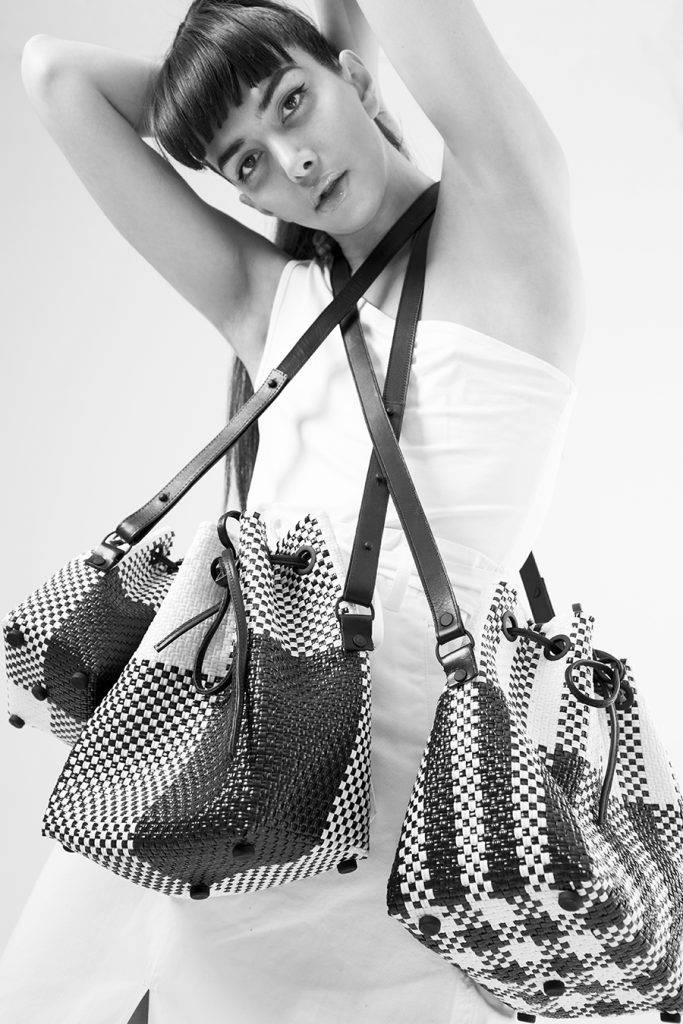 ---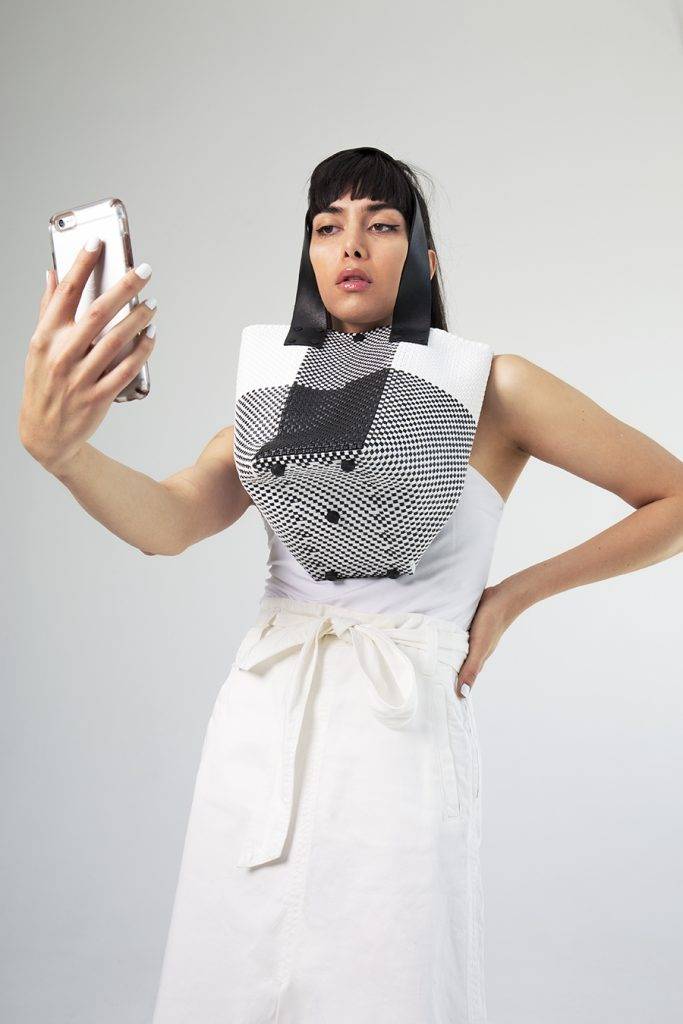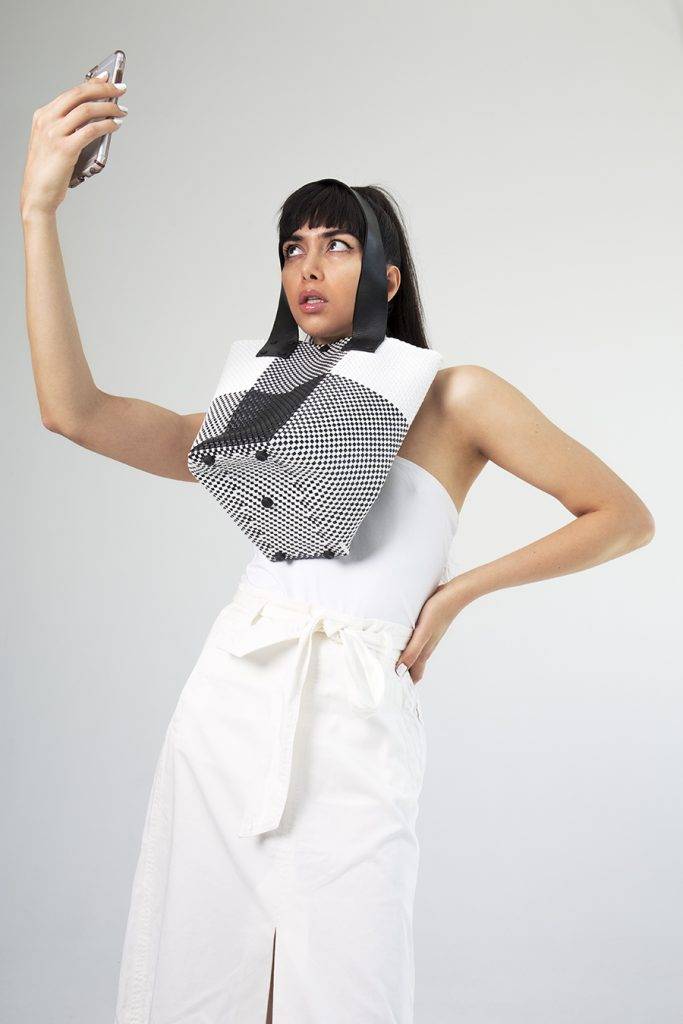 ---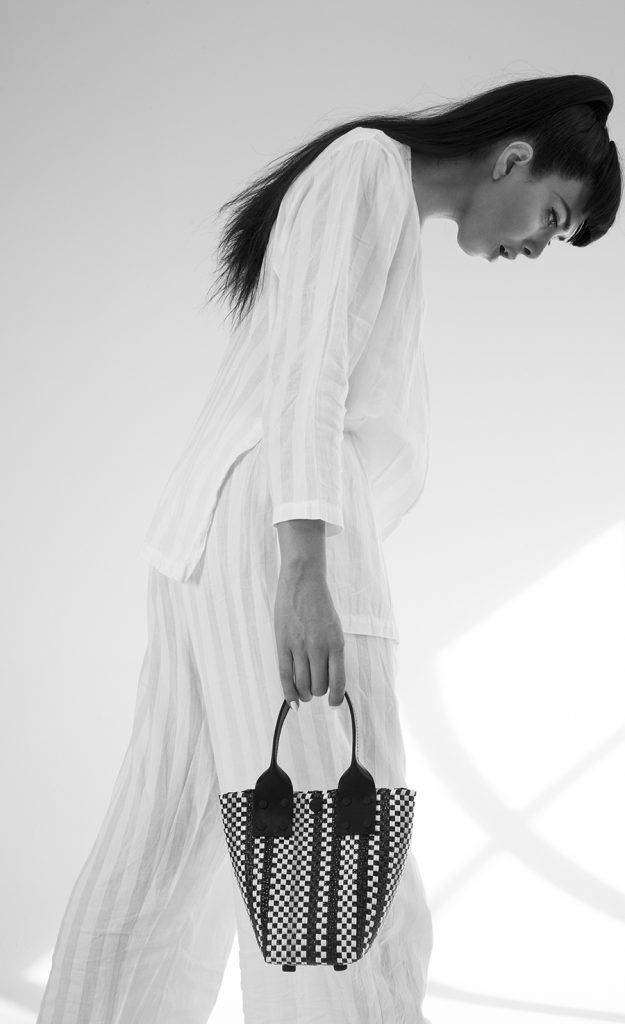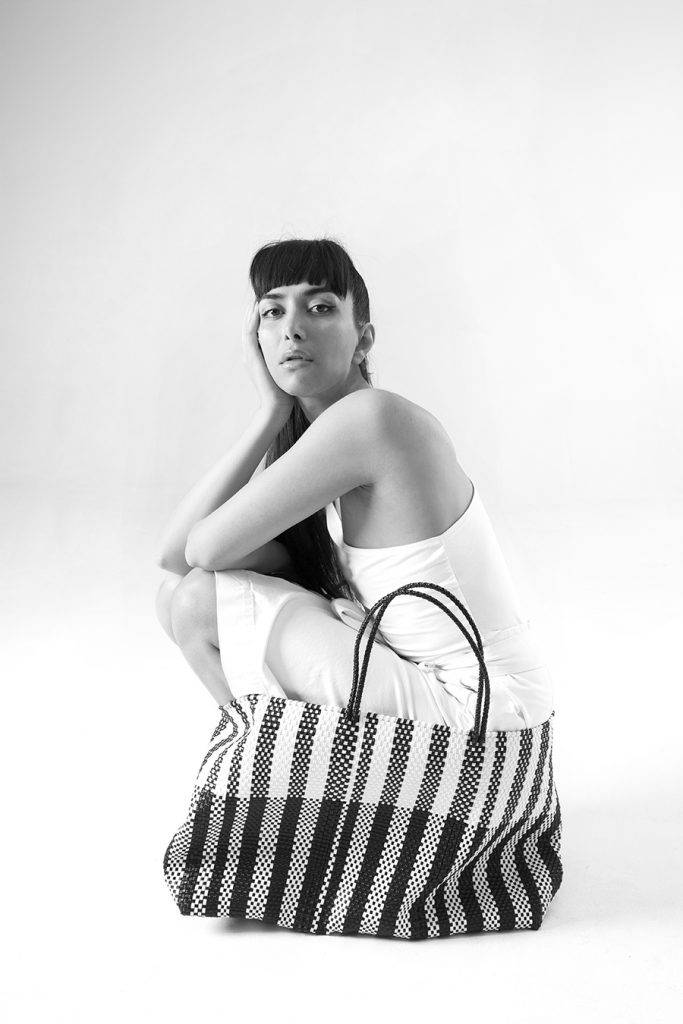 ---