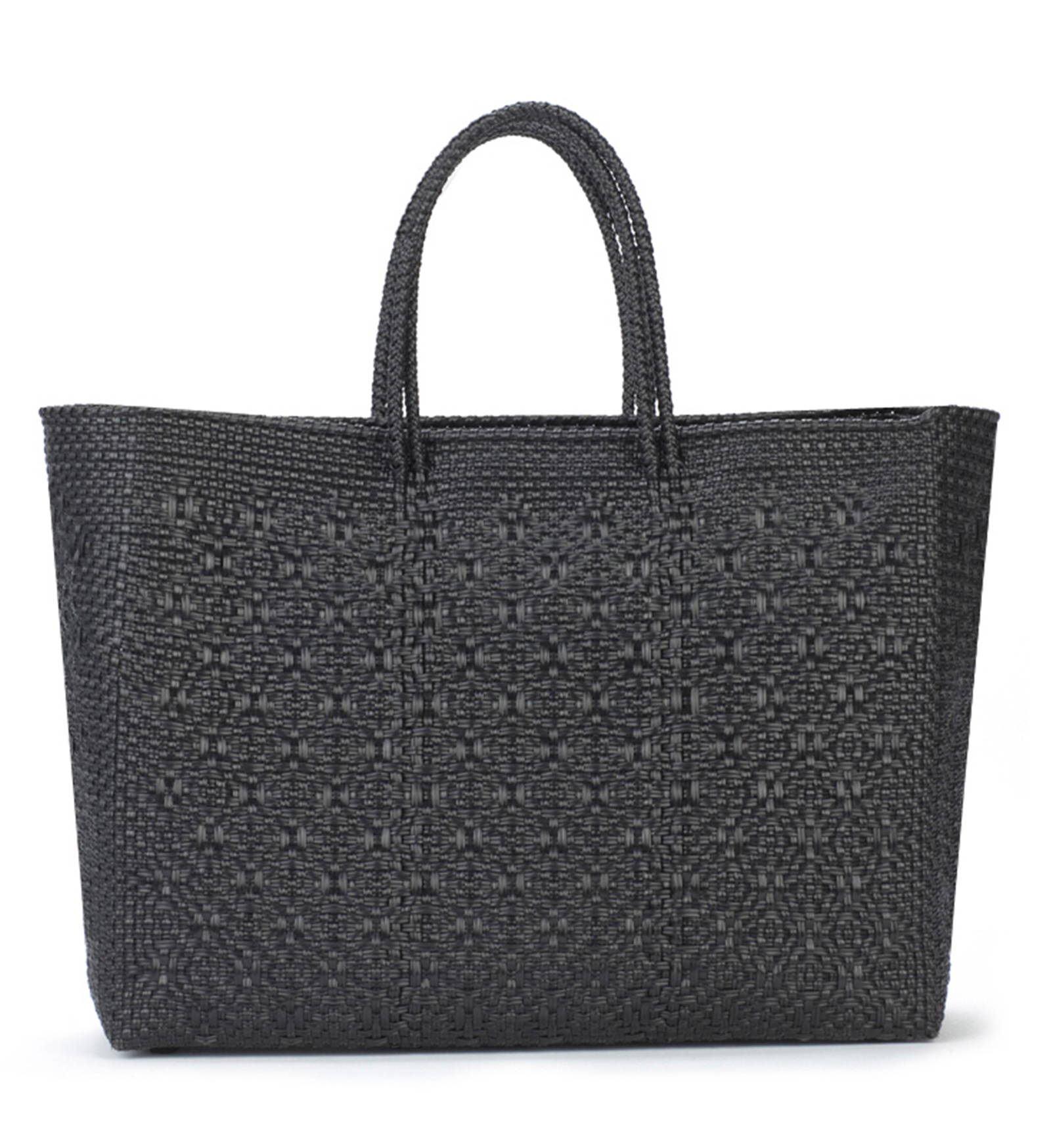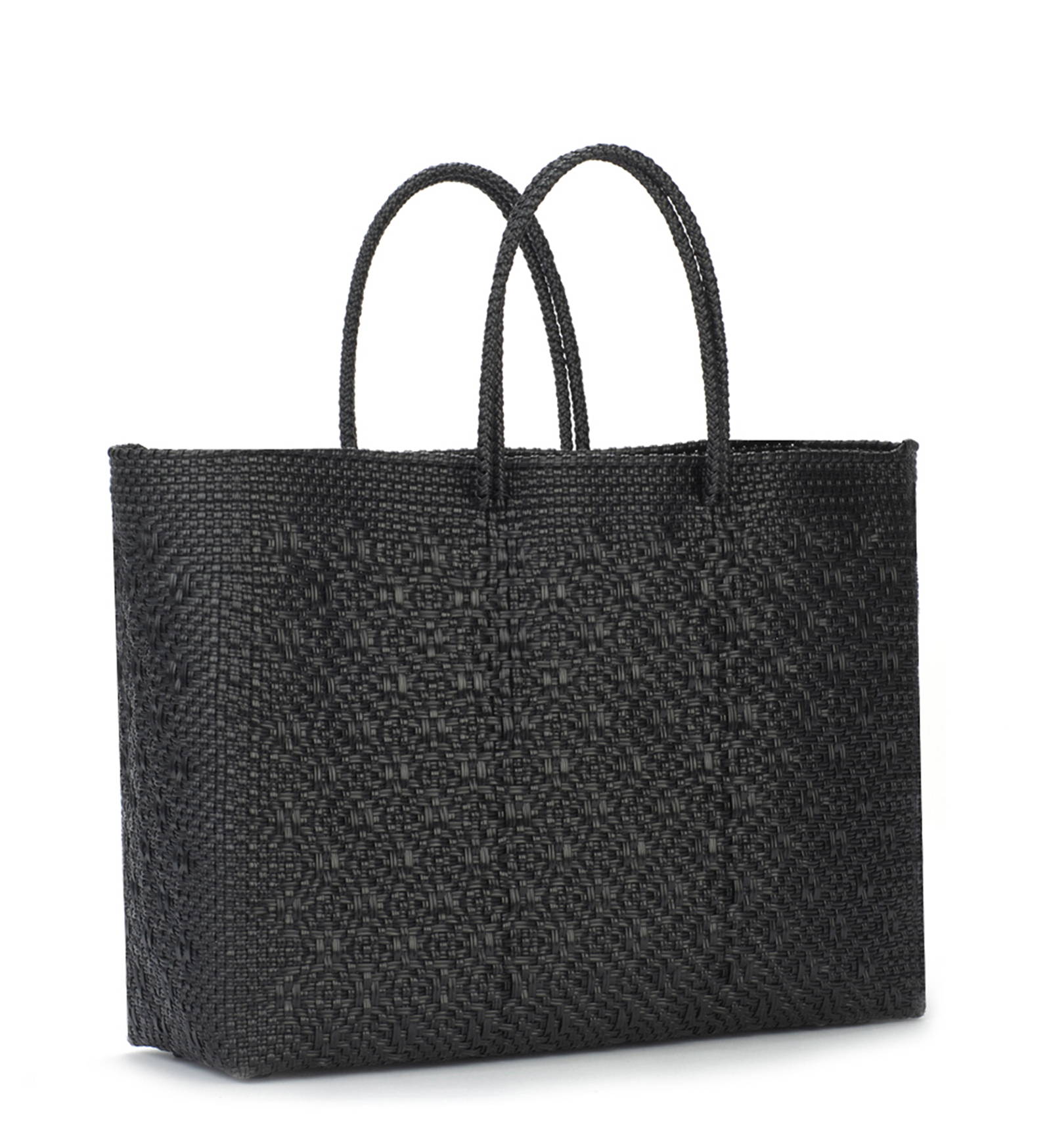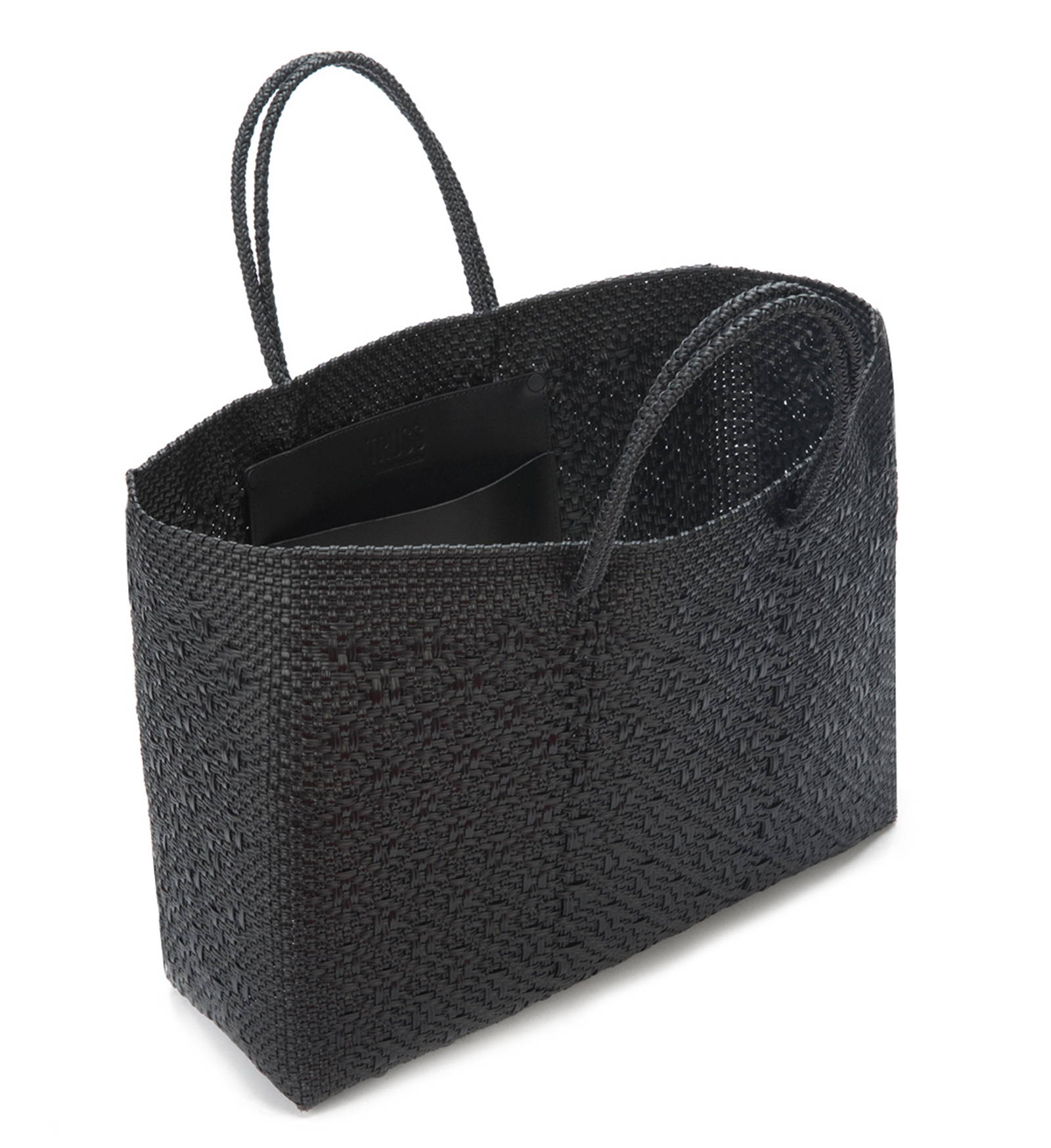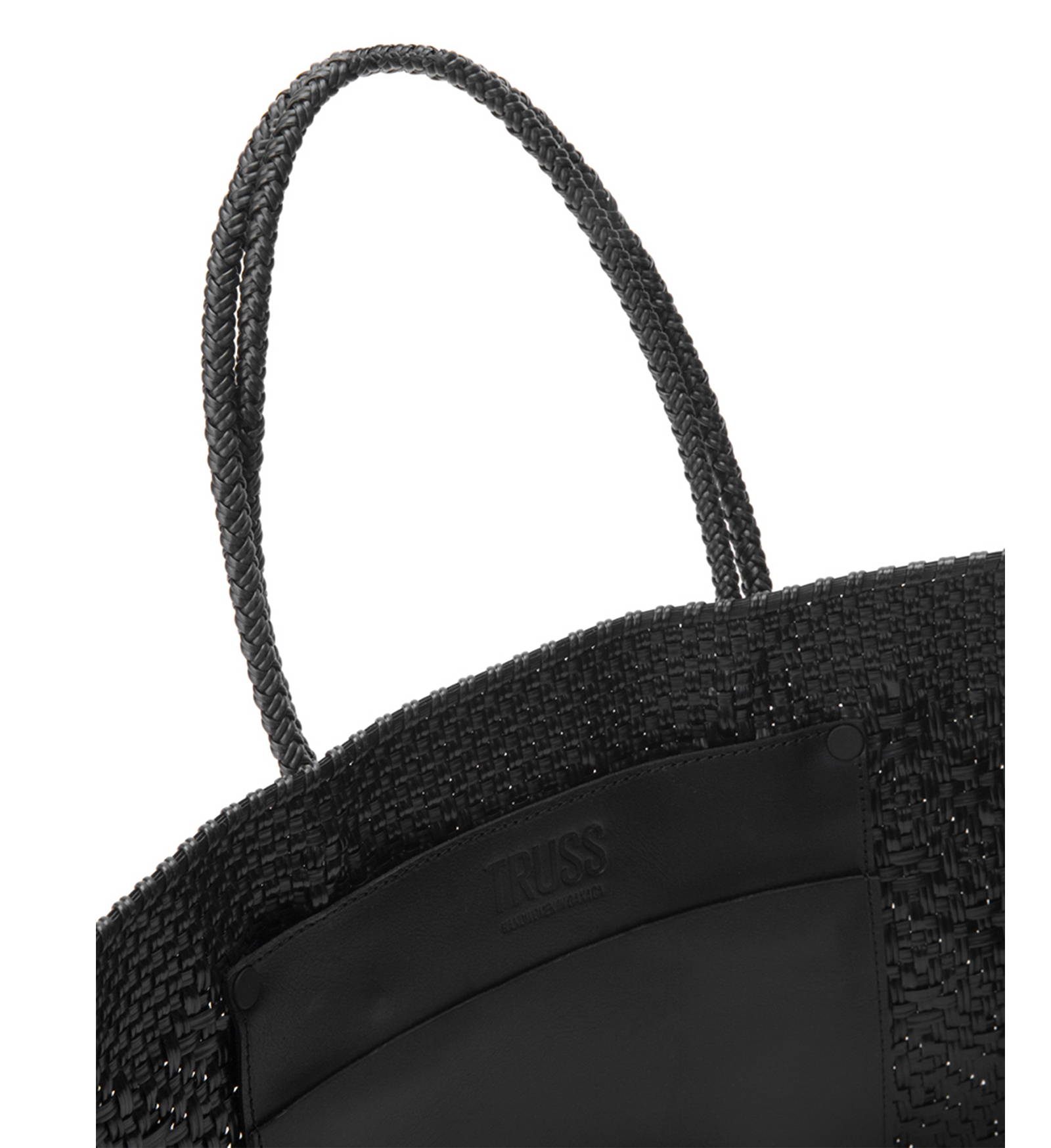 TRUSS LARGE TOTE in BLACK
The original TRUSS carry-all: big enough to fit your laptop, books, gym gear, and everything else you probably don't need to carry around on the daily... but still do. The leather internal pocket keeps all your essentials in place.
Handwoven and assembled by artisans in Oaxaca, this tote uses the traditional rhombus pattern weave. Interior pocket use leather from Leon, Mexico. This product took 12 hours to make.
Also available in the Crossbody Tote and Medium Tote
Proceeds from your purchase aids in the development of artisan communities in Mexico. Additionally, TRUSS supports Fondo Guadalupe Musalem and their work to educate and empower young women in Oaxaca.
Tote size: 48cm x 31cm x 13cm
Handle size: 14cm

100% polyethylene body
100% bovine leather pocket

Bottom protective studs made with rubberized nickel hardware